Whether you're going to fancy holiday parties or staying inside with your family this year, chances are you still are looking for that perfect holiday look. Like that meme around Thanksgiving that says "I can't wait to buy a new outfit to wear to my living room this year," but there are still inevitably going to be photos, right? You gotta look cute!
If you've been to Lafayette Village in Raleigh recently, you may have come across their newest clothing boutique, Belle + Beau. It is actually split up into two stores: Belle (women's clothing) and Beau (men's clothing). If you haven't seen it, go now! Both sides have the best finds! It may be a smile boutique, but I could spend hours in there trying everything.
I have teamed up with them to show you two holiday looks: one for a casual Christmas Day at home, and one for that fancy holiday party that you can't wait to dress up for.
Casual Holiday Outfit
This velvet top is SO comfy and perfect for hanging around the house with family. It's loose and flowy so you can eat all of the Christmas cookies you want! (Don't worry, I won't tell)
I loved pairing it with my favorite Sam Edelman flats or with this gorgeous pair of Steve Madden heels (also found at Belle + Beau!)
The fringe on the bottom of these pants give the perfect extra flare to the outfit…how fun are these!
Fancy Holiday Outfit
If you want to turn heads, this is the dress for you. The slit is one of my favorite aspects of this dress, along with its unique and soft corduroy-type fabric. I am getting 90's vibes from this dress and I am here for it! The back is also open with pretty criss cross straps but I made a blogger fail and forgot to get pictures of it…sorry guys! You'll just have to go see it for yourself. 😉
This Chanel-style bag was great to pair with the dress!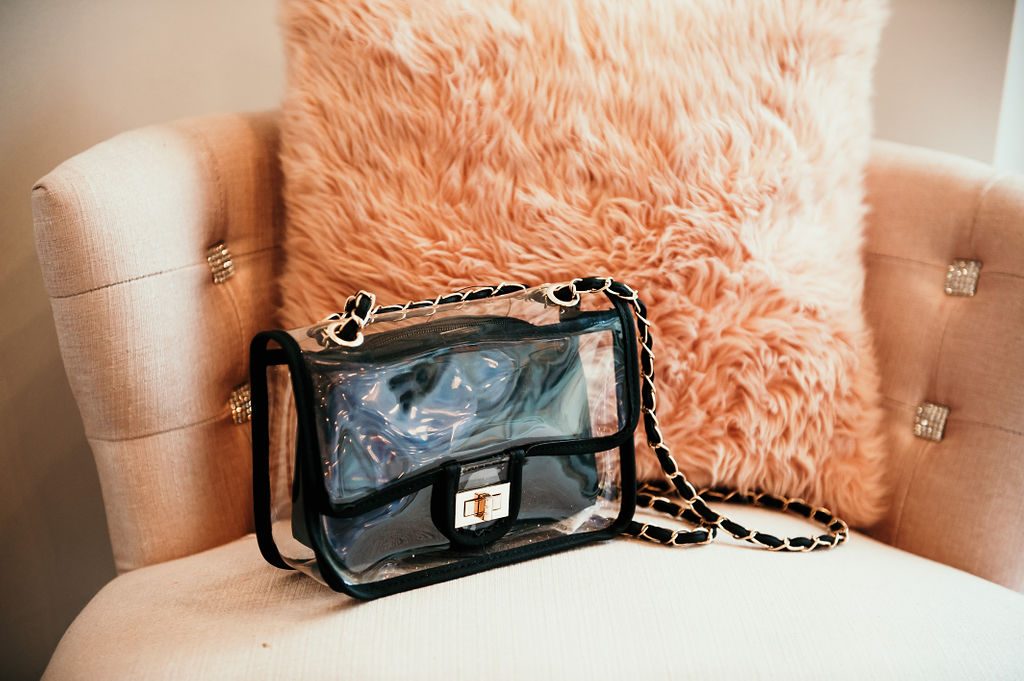 Right now through the end of the month, Belle + Beau is running a sale where if you spend $75 or more, you get 25% off! You can practically get something for free with this sale! I was able to grab a few extra earrings (like below) as Christmas gifts to get to $75 and after doing the math the amount that was taken off was the total amount of one pair of earrings.
Be sure to stop by and tell them I sent you! You also have a high chance of running into me there.
Happy Holidays!
xo // Em
Thank you to Belle + Beau for sponsoring this post!