This week I'm collaborating with my very favorite Raleigh nail salon. I actually knew about Paintbase before they opened…tooting my own horn here for a minute 😉. I actually helped them develop and design their branding. It has been so amazing working with the co-owner, Catherine, to create the luxurious look they have. From the logo, to the website, to all of the print collateral – it's all me! I'm super proud of it. You might say this is the reason I love them so much, because they started as my client, and I'm just being biased, but trust me when I say that's not true. I don't love all of my clients. I don't even like all of my clients. 😂 Sometimes you've got to do the work, get the money, and get out. That's not the case with Paintbase. I love working on their stuff not only because they have excellent taste and the owners are delightful people, but because this salon is one worth spending the money and going to. I'll tell you why.
I wish I could take credit for the interior design. But I'm not an interior designer (unfortunately). This was all MA Allen Interiors of Raleigh, NC. Isn't this space incredible?
There is one main reason Paintbase was started: cleanliness. How many times have you gone into a nail salon and wondered if you would walk out with an infection? If you're like me, you do lots of research before walking into just any salon. You look at the reviews, you ask people you know if they have been there, you might even scope out the place yourself. When it comes to putting your feet in those pedicure tubs and coming to contact with tools that can easily cut your skin, getting your nails done is not something to take lightly.
Paintbase is like a breath of fresh air. You walk in and you immediately get a good vibe. Not only is it simply gorgeous in there, but the staff is friendly, the smell of acetone and nail polish doesn't make you feel like you're going to pass out, and its clean. Ahhhh.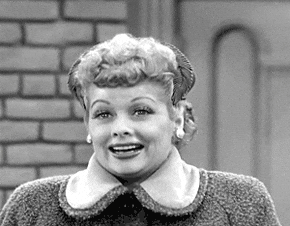 Me, walking into Paintbase.
This post contains affiliate links, meaning I get a commission if you make a purchase using my links. However, I will always be 100% honest with you guys and my opinions are entirely my own. (Links to Paintbase's website are not affiliate links)
But what is it that makes this Raleigh nail salon cleaner, better, and overall different from other salons? One thing that really stands out is the fact that their instruments are cleaned in a hospital-grade autoclave and sealed in sterilization envelopes until they are used. You actually watch your technician open a fresh pack right before she starts. In addition, all nail files, buffers, and cuticle sticks are disposable and discarded after each service, so you won't have to worry about having someone else's fingernail dirt ending up on your fingers. *gross* You also won't find harmful acrylic products at Paintbase. Gel nails only! Speaking of gel, they only use LED drying lamps, besides the potentially harmful UV lamps most salons use.
This might not be something people don't think about, but several salons use whirlpool jets in their pedicure sinks, which cannot effectively be cleaned and therefore can harbor hazardous bacteria. You won't find these here! To top it all off, they carry several "5-free products" (free of formaldehyde, formaldehyde resin, toluene, camphor or DHP) including RGB Costmetics, a industry leader that commits to healthier standards in the beauty industry. You guys know I'm all about that!
Whew. I'm out of breath. Which is what I would say if I were saying all of this out loud.
Paintbase also offers 3 brands of "luxe"polishes: Chanel, Kendra Scott, and Essie. My personal favorite being Chanel. They're not gel, but they're not exactly your typical polishes. For only an additional $3, you can use one of these polishes in your mani or pedi and they last almost as long as gel polishes. I've found mine last about a week. AND they're not a pain to take off like gel polish can be. (Don't get me wrong, though, I love me a gel manicure.)
And last, but not least, their nail art is to DIE for. They'll just about give you whatever you ask for, but it's not just the cheesy, overly complicated flowers or images on your nails. It's the classy and modern fun nail art that you see on Pinterest and say "I want that but I could never do it myself." One of my faves is this rose quartz with gold foil. Dyyyyingggggg!
Here's the nail art that I got, if you haven't seen it already:
I went to the North Hills location, but they have two other locations: Glenwood South in Downtown Raleigh and Parkwest Village in Cary. When you book, you have a choice of 3 services for your mani and/or pedi: The Basics, Signature, or Luxe. Learn more about them all here. I went for the Signature this time, but I love getting the Luxe with the paraffin wax!
I could go on and on about this place. But if this isn't enough to get you to try it out, then you are apparently not into mani/pedis…and why are you here? JK, please come back again! 😘
When you go, be sure to check out all of the awesome products they have for sale. And look, guys! They have my favorite Beautycounter products!!
This is the sugar scrub they use in the Signature Mani and Pedi. It's amazing, and you can buy it! I designed this label too 😉
Ready to fall in love with this incredible Raleigh nail salon?
book online for an appointment at your nearest location and use code SANDYTOES for 10% off!!!
Please post pics of your nails and tag me on Instagram @sandystilettos!
Have fun, and stay beautiful! 💖
xo // Ems
Save
Save
Save